PTV Logistics Expands Leadership Team with Two Executive Appointments to Drive Growth and Deliver Value to Customers Worldwide
Karlsruhe, 7 November 2023 - PTV Logistics today announced two new executive appointments to further strengthen the company's leadership team: Elisabeth Kurek as Chief Marketing Officer (CMO) and Nico Brinkmann as Chief Human Resources Officer (CHRO). Both will report directly to Chief Executive Officer Steven de Schrijver. Elisabeth and Nico each have relevant experience leading at scale in world-class companies and will play an important role in the growth of the company.
"PTV Logistics is at an exciting inflection point as we continue to scale new capabilities while maintaining our commitment to excellence. Today, we're thrilled to add two proven leaders and innovators in Elisabeth and Nico to help us drive growth, deliver value to our customers around the world and support our team as we continue to hire top talent," said Steven de Schrijver, Chief Executive Officer, PTV Logistics.
Marketing Organization Under Elisabeth Kurek 
Elisabeth Kurek assumes the role of Chief Marketing Officer and is responsible for all CMO functions including product marketing, field marketing, demand generation and lead qualification, communications and public relations, digital marketing, social media, events, creative, and brand strategy. 
Elisabeth brings 20 years of global marketing experience, most recently serving as the VP of Cloud Marketing at IONOS, where she demonstrated an exceptional track record increasing year-over-year revenue in the strategic growth division of the company. Prior to IONOS, Elisabeth held leadership roles at Amazon (AWS) and NTT and further participated in two successful global acquisitions within the United States. 
"Strong teams are forged with diversity and inclusion of talent. I'm excited to join PTV Logistics to lead a dynamic team of global marketers. Together with our management team, investors, and our dedicated team members, we are committed to relentless excellence and unwavering focus on delivering consistent value to our customers, while we continue to build PTV Logistics as the global leader in the transport route optimization & visibility industry of tomorrow," Elisabeth Kurek, Chief Marketing Officer, PTV Logistics. 
Human Resources Organization under Nico Brinkmann 
Nico Brinkmann assumes the role of Chief Human Resources Officer and is responsible for developing and executing the human resource strategy in support of the overall business plan and strategic direction of the organization, specifically in the areas of succession planning, talent management, change management, organizational and performance management, training and development, and compensation. 
Nico is an experienced Human Resources leader who most recently was the Global Vice President of Human Resources, People Development and Culture at GfK. Known for his dedication to fostering a positive and inclusive workplace, Nico brings a unique and agile approach to his role. Nico is experienced in Start/Ramp-up, Corporate, Mergers and Acquisitions, Transformation and Private Equity scenarios. 
"The heart of any organization lies in its people. I believe in attracting, developing, and nurturing great people, which results in a motivated, engaged, and empowered workforce, ultimately unlocking a company's true growth potential. Moreover, I am dedicated to fostering an inclusive culture that values, promotes, and encourages diversity in backgrounds, thoughts, and opinions, enabling our associates to be their authentic selves and empowering them to make meaningful contributions to the success of the company," said Nico Brinkmann, Chief Human Resources Officer, PTV Logistics. 
Corporate Expansion Strategy
"The strategic addition of Nico and Elisabeth directly aligns with our corporate expansion strategy. Nico's exceptional proficiency in shaping and innovating the realm of People, Processes and Products, combined with his extensive international experience makes him an important addition to our team. Elisabeth's remarkable track record in cloud marketing, as well as her deep commitment to fostering diversity and inclusion, mirrors our company objectives and core values. Both Nico and Elisabeth build on our strong foundation and share our vision for the future. I have the utmost confidence that their leadership will help us position the company for accelerated growth in the years to come, while underscoring our customer commitments," Steven de Schrijver, Chief Executive Officer, PTV Logistics. 
About us
PTV Logistics
PTV Logistics is a global software company with 40+ years of experience in transport logistics. We offer solutions, covering everything from planning to execution. Our expertise lies in planning, calculating, and optimising routes to save time and costs. With record-breaking route planning and tour optimization algorithms, we empower logistics companies to automate their operations. With our Cloud platform for real-time transport tracking and management, we offer comprehensive visibility and control of the delivery process. 
Media Assets
Image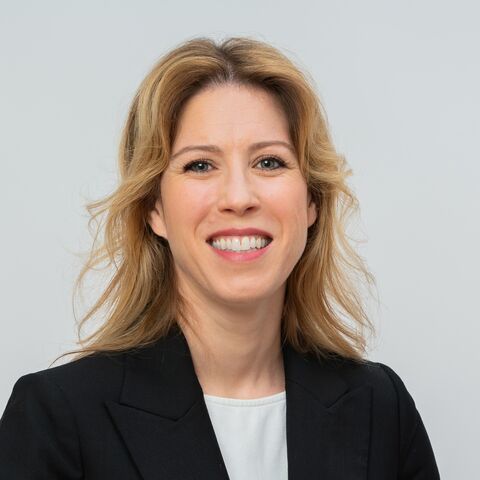 Elisabeth Kurek, CMO PTV Logistics
Image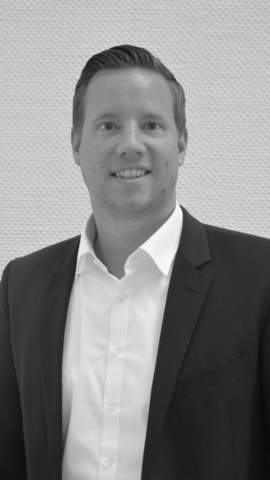 Nico Brinkmann, CHRO PTV Logistics